Mr. Carl Eastwick
President
Carl Eastwick, Vice President joined Semmes, Bowen & Semmes, P.C. in 2003 following twenty-four years' private practice and six years' public service. In the latter capacity, he served as Chief Legislative Officer to the Honorable Harry R. Hughes, Governor of Maryland (1981-1983) and as Assistant Attorney General and Counsel to the Department of Budget and Fiscal Planning, counsel to the State Insurance Commissioner, and counsel to the Maryland Food Center Authority (1975-1978).
Among his current professional activities, Mr. Eastwick includes membership in the Section of Taxation and the Section of Trusts and Estates of the Maryland State Bar Association. In addition, Mr. Eastwick has served terms as the Chairman of the Maryland Committee on Legislation and the Baltimore City Bar Associations' Standing Committee on Legislation. He is a member in good standing of the Baltimore Estate Planning Council. He is active volunteer attorney and a former member of the Board of the Maryland Volunteer Lawyers' Service. He is currently a Board member of the School of the Cathedral of Mary Our Queen. He is a volunteer member of the Planned Giving Advisory Councils of the Maryland Institute College of Art and the Walters Art Gallery.
Mr. Eastwick was graduated from Princeton University (A.B., cum laude, 1960), and from the University of Virginia School of Law (J.D., 1972), where he was a member of the Editorial Board of the Virginia Law Review. He served as a commissioned officer in the United States Marine Corps on active duty from October, 1966 through September, 1969.

Mr. Frank Dittenhafer
Vice President
Frank E. Dittenhafer II, FAIA, LEED AP, has been a practicing architect in Baltimore for more than twenty-five years and was one of the founders of Murphy & Dittenhafer Architects in 1985. As president of Murphy & Dittenhafer, he is responsible for the design and management of the firm's projects focused on historic preservation, adaptive reuse, higher education, housing, faith- based structures, interiors and planning. Frank Dittenhafer has received regional, state and local award recognition for many projects, among them numerous historic preservation/ adaptive reuse projects. Indeed, under Frank's leadership, the firm's design excellence has been recognized every year since 1993 by AIA chapters in Maryland and Pennsylvania and includes over 65 AIA design awards in addition to numerous historic preservation and craftsmanship citations. These award-winning projects have included such Baltimore landmarks as the Tremont Grand, the Peabody Elderhostel, The Johns Hopkins University Faculty Club, the Hippodrome Theatre, the St. Ignatius Church preservation/ renovation, and the First & Franklin Street Presbyterian Church historic restoration/ rehabilitation.
After receiving a B. S. in Architecture from The Pennsylvania State University, Mr. Dittenhafer attended the University of Pennsylvania, graduating with a Master of Architecture. While studying at Penn, he received the E. Lewis Dales Traveling Fellowship and the Arthur Spayd Brooke Bronze Medal for Design. Dittenhafer was inducted into the AIA College of Fellows in 2007 in San Antonio at an investiture ceremony at the Alamo for his Design Excellence accomplishments. At the event, the AIA jury members shared that Dittenhafer, "through highly imaginative but rooted and contextually sensitive design, has significantly enriched the urban and architectural character of . . . the . . . region." Mr. Dittenhafer has been an adjunct faculty member in the Department of Architecture at the University of Maryland, College Park, and serves on Morgan State University's Architecture Advisory Board. He also acts as a visiting design critic for the Pennsylvania School of Art and Design and for Harrisburg Area Community College. Prior to forming Murphy & Dittenhafer, he worked at several Baltimore firms including RTKL, TLBC and Basil Acey Architects.

Mr. Douglas F. Suess
Treasurer
Douglas F. Suess is an Executive Vice President with Whitney, Bailey, Cox & Magnani, LLC with responsibility for the structural design and coordination of the firm's building, marine, and industrial projects. He has completed numerous projects for federal, state, and private clients. Born in Baltimore, Mr. Suess is a 1969 graduate of the Baltimore Polytechnic Institute. In 1973, after graduating from the University of Maryland, Mr. Suess landed his first job at Ewell Bomhardt & Associates working in the Structural Department. In 1977, he became WBCM's first employee and received his master's degree in Civil Engineering from the University of Maryland College Park. In 1980, he became WBCM's first Associate. In 1982, he made Partner. Mr. Suess's design projects include: Ritz Carlton Promenade, Boys' Latin School Pedestrian Bridge, the Space Telescope Science Institute at The Johns Hopkins University, the design of Berths 5 and 6 at the Dundalk Marine Terminal, the Van Brothers Terminal, and the Lafarge Gypsum Plants in Kentucky and Florida. Mr. Suess is a member of ASCE, ACEC, SAME, ACI, CASE, and AISC. He past president of the Maryland Sections of ACEC and ASCE and is a Fellow of ACEC. Mr. Suess has served as 2nd Vice President, 1st Vice President, President, and Director-at-Large in the past. In his leisure time, he is a certified scuba diver and sailing enthusiast.
Ms. Lisa Keir
Lisa Keir, Trustee brings a deep interest in Mount Vernon's history and architecture and a broad knowledge of the community to the Board's efforts to restore the Mansion and make it available for public use. Lisa has been associated closely with the Garrett-Jacobs Mansion since 2000, when she became the Director of the Mount Vernon Cultural District, a private non-profit organization charged with making Mount Vernon an arts and culture destination.
Through 2006, she worked with the staffs of the GJMEF and the Engineers Club, organizing lectures, tours, and receptions at the Mansion for the public, bringing hundreds of Baltimoreans into the GJM for their first glimpse of its awe-inspiring interior. Subsequently, she joined the GJMEF's Advisory Board, brainstorming ideas for continued public use of the building and developing methods of increasing its web presence. Lisa is an avid amateur historian who has developed two tours of the Mount Vernon area—one featuring its architecture (including, of course, the GJM) and one of its literary heritage—which she continues to offer to groups interested in learning more about Mount Vernon.
Mr. Robert W. Crosby
Robert W. Crosby, P.E. is Manager, Asset Records Management at Baltimore Gas & Electric Company where he is responsible for the timely updating and accuracy of the distribution system maps and associated records. He has 25 years' experience with BGE after having spent the prior 11 years with First Energy in Ohio. Prior to his current position he has held leadership roles in the areas of system design, major accounts management, and energy conservation programs.
Bob has a Bachelor's Degree in Mechanical Engineering from North Carolina State University, and an MBA from Johns Hopkins University. He is a registered professional engineer in Maryland and Ohio, and has been a member of The Engineers Club since 2000. He is active in the American Society of Heating, Refrigerating, and Air Conditioning Engineers (ASHRAE), having served on several society level committees and councils, as well as the international society's Board of Directors (1986 – 1989). He remains active in the Baltimore Chapter of ASHRAE as well. Bob also currently serves on the Board of Directors of Leadership Anne Arundel and Ready Chesapeake, a non-profit organization focused on promoting continuity planning for local businesses.
Bob and his wife have three children, and reside in Howard County.

Mr. Michael Dick
Michael Dick, P.E. Trustee, is a Principal Development Engineer with Constellation New Energy in the Federal Energy Project Division. He has over 30 years experience in the field of engineering focused on energy efficiency. He has developed projects including central energy plants, integrated building systems, and renewal energy projects. He served as Engineering Manager for the development of the Baltimore district energy company, Comfort Link.
Mr. Dick earned a bachelor's degree in Architectural Engineering from the Pennsylvania State University and is a Professional Engineer registered in Maryland. He is a LEED Accredited Professional specializing in the improved energy performance of existing buildings and a Certified Energy Manager. He has been a member of ASHRAE for over 30 years. He has been active in the Engineering Society of Baltimore as a Committee Member, Board Member, Officer, and served as its President. He is the Treasurer and Recording Secretary of the Engineering Society of Baltimore Education Foundation that provides scholarships and low-interest loans to deserving college-bound students. This Foundation also supports the Engineers Week Council and the Engineering Challenges that promote "science fair" types of engineering projects annually involving hundreds of students.
Mike is a Trustee, Committee Chair, and Past President of the Lake Henry Cottagers Association, an extension of his vacation home in Pennsylvania. He is an avid cyclist.
Mr. Jeffrey Caldwell
Jeffrey Caldwell is Vice President of James Posey Associates, Inc. Jeff has been with JPA since 1997, having earned both a Master of Science in Architectural Engineering and Bachelor of Architectural Engineering from Pennsylvania State University. He is a registered Professional Engineer in Maryland and several other states and is a LEED Accredited. In 2009, he was made a Vice President and Principal. Jeff is responsible for overseeing mechanical engineering operations for government and higher education clients.
Mr. James A. Durkay
is Executive Director of Carroll Museums, Inc. The mansion was the final home of Charles Carroll of Carrollton. The non-profit corporation also manages the Phoenix Shot Tower. He is responsible for fundraising, programming, operation and maintenance and personnel. On weekends, he is House coordinator of The Johns Hopkins University's Evergreen Museum and Library. The work involves management of guest services and security, including opening, closing and monitoring visitor conduct. He also works for the Maryland Academy of Science as a science educator. His efforts involve interacting with students, parents, chaperones and teachers during their visit to the Science Center. He is also a Senior Advisor with Dawson & Associates Inc., experts in water resources, natural resources management and permitting.
He is a member of the Garrett-Jacobs Mansion Endowment Fund board. For several decades, he was a board member of the Engineering Society of Baltimore. He chaired its Associate Society Council, consisting of the 30+ professional societies that are members of the ESB, and worked with many of their boards. He served on the board and as an officer of one of these professional societies. He also chaired the House Committee, and was responsible for planning, fund-raising and management of restoration projects at the mansion. As chair of this committee, he sat on the Endowment Fund Board as an ESB member. Upon resigning from the ESB, he retained his seat on the Fund's board as a non-member. He sits on the Baltimore County and City Public School Systems' Career and Technology Education Advisory Councils. He is also a docent at the Engineers Club, Evergreen Museum and Library and Homewood Museum.
Prior to that, he served with the U.S. Army Corps of Engineers Baltimore District. He managed the Corps of Engineers Regulatory Program in portions of six states and the District of Columbia. He then worked at the Corps of Engineers North Atlantic Division, the Office of the Chief of Engineers, and Headquarters, Department of the Army in New York and Washington. His assignments included problem-solving efforts in policy and program management and subsequent budget development and defense for the Corps Civil Works Program. Upon his retirement from Federal service, he worked for Gannett Fleming, Inc., an international planning, design, and construction management firm based in Camp Hill, Pennsylvania. He originated their Federal Market Leadership Team.
He graduated from the Johns Hopkins University with degrees in Chemistry, Biology, Civil Engineering and Environmental Engineering. He is an Army veteran, serving from 1962 to 1965. He and his family have been residents of Guilford for quite some time. He was a member of the Guilford Association Board of Managers and their webmaster. There's no better place on earth to raise kids or roses.

Mr. David H. Gleason
David H. Gleason, FAIA serves as a Trustee for the Garrett-Jacobs Mansion Endowment Fund. He is the President of David H. Gleason Associates, Inc. Architects that he established in 1976 as an incorporated firm for the practice of architecture in the State of Maryland. As principal architect, Mr. Gleason has directed projects that range in scope from the redevelopment of a city block in Baltimore's Seton Hill Historic District to small-scale house renovations. His diversified skills are in management, architectural design, property development, and civic leadership. He was graduated from the University of Virginia with both masters and bachelor's degrees in architecture.
His professional and civic affiliations are the following: Member of American Institute of Architects and its Maryland Society and Baltimore Chapter, National Trust for Historic Preservation, The Institute of Classical Architecture and Art, Baltimore Architecture Foundation, and Baltimore Heritage. His Past Presidencies are with the Baltimore Chapter/American Institute of Architects, Baltimore Architecture Foundation, and the Society for the Preservation of Federal Hill and Fell's Point. He is the Past Commissioner of the City's Commission on Architectural and Historical Preservation (CHAP). He is a Past Board Member of Friends of Maryland's Olmsted Parks and Landscapes and Past Chair of the CHAP Committee for City Owned Properties. He is the Past Director of the Society for the Preservation of Federal Hill and Fell's Point and Past Co-Chair of that Society's Fun Festival. He is a Past Member of the Historic Resources Committee, Baltimore Chapter/American Institute of Architects.
Mr. Gleason received the Service Award from the Baltimore Chapter AIA in 1986, 1988, 1990, and 2007. He was awarded Citizen Architect from The American Institute of Architects in 2008.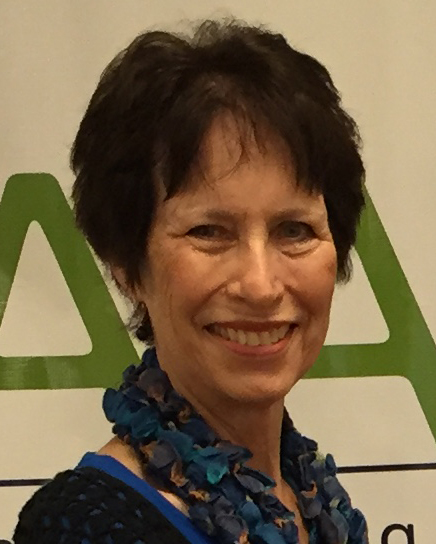 Bernadette Low, Ph.D.
Secretary
It's a professional and natural fit that Bernadette Low should join the GJMEF Board of Trustees starting with her joining the Advisory Council four years ago as a member and its archivist, a fascinating yet consuming task. She earned a doctorate in British literature at the University of New Mexico in Albuquerque. She accepted a teaching position at the Community College of Baltimore in Dundalk where she remained for 37 years until her retirement. She is now Professor Emerita. "While Baltimore never smelled of mesquite after a rain, it revealed many pleasant surprises including spring and fall," she stated. Dundalk and her students soon became her home and her people. She developed a course called "Baltimore City as Text." The course focused on exploring and describing the city. They visited neighborhoods and museums sometimes with the leadership of an expert. On a March Sunday afternoon, she met Kathleen Sander, Ph.D. at a lecture jointly sponsored by the Garrett-Jacobs Mansion and the Maryland Historical Society. Kathleen mentioned the Board was looking for someone to research the evolution of the Garrett Mount Vernon home from upscale rowhouse to Mansion. And, so it began. She found exploring to be the most rewarding. Documents at the Maryland Historical Society and the Baltimore Museum of Art proved most valuable. After learning about some of the fascinating, wealthy Baltimoreans she describes various Garretts, as well as, Johns Hopkins and George Peabody to Community College Humanities Association colleagues at regional and national conferences. She published articles on Hopkins, Peabody, and John Work Garrett. She presented a small study of Mary Frick Garrett Jacobs, a Garrett she finds particularly fascinating at one of the Sunday lectures in the Mansion. Because of her involvement in the Evergreen Mansion Docent Program, she has met more Garretts. In her own words she "looks forward to more opportunities to learn about these families and to celebrate the gifts to the city that these homes and artistic collection make available. Dr. Low has compiled an extensive bibliography on the Garretts. Bernadette has been married to her husband, Bob for 38 years. They have three children. She became a grandmother in September. She loves yoga and learning about Baltimore.

Mr. Johns W. Hopkins, Jr.
Johns Hopkins, Jr., Trustee, has been the director of Baltimore Heritage, Inc., a non-profit organization that works to preserve and find new economic uses for Baltimore's historic buildings and neighborhoods since 2003. Baltimore Heritage is currently working to save landmarks such as the Baltimore Hebrew Orphan Asylum and Sellers Mansion, as well as revitalize historic neighborhoods in West Baltimore. Johns also teaches a class on environmental law and policy in Towson University's Environmental Science and Studies graduate program. Johns serves on several boards of directors, including: Civic Works, Inc. (Baltimore's youth training and neighborhood revitalization corps), the Coppin Heights Community Development Corporation (a group helping revitalize neighborhoods around Coppin State University), the Friends of Clifton Mansion (a non-profit group that is working to restore the summer home of the benefactor of Johns' namesake university and hospital), the Garrett-Jacobs Mansion Endowment Fund (a group working to this National Historic Landmark building), and the Greenmount School (where his two kids go to school). Johns is a graduate of Yale University, the George Washington University Law School, and the University of Michigan's School of Natural Resources and Environment.
Ms. Sally Johnston
Sally Johnston, Trustee, occupies an important place among those who have recorded and preserved Baltimore history," says Carl Eastwick, president of the Garrett-Jacobs Mansion Endowment Fund. "She is an ideal addition to help us share the history and the civic legacy of the Garrett-Jacobs Mansion and its residents with the public." A graduate of the University of Pittsburgh, Johnston developed and designed education programs and exhibits for school-aged children at historical organizations—including Baltimore City Life Museums and the Maryland Historical Society—before becoming the director at The Star-Spangled Banner Flag House in Baltimore from 1996 until 2004. There, she organized a capital campaign that raised $4.1 million and oversaw the construction of the 12,000-square-foot Star-Spangled Banner Museum. An author, Johnston has published, with co-author Lois Zanow, Monuments to Heaven: Baltimore's Historic Houses of Worship and, with co-author Pat Pilling, Mary Young Pickersgill: Flag Maker of the Star-Spangled Banner. Johnston currently lectures on Baltimore's historic houses of worship and serves on the board of the Mary Young Pickersgill Chapter of the U.S. Daughters of 1812.
Mr. Christopher T. McCarthy
Christopher T. McCarthy is the Executive Vice President of Leach Wallace Associates, Inc. and has over 32 years of experience in consulting engineering. Mr. McCarthy holds a Bachelor of Architectural Engineering-Mechanical Option degree from the Pennsylvania State University. Mr. McCarthy is a certified Healthcare Facility Design Professional, a LEED Accredited Professional, and is a registered professional engineer in Maryland and the District of Columbia. Mr. McCarthy began his career at Mueller Associates, Inc. leaving in 1990 when Leach Wallace Associates, Inc. was founded. Chris has been a member of the Baltimore Yacht Club since 1998 and currently serves as a Director on the Holding Corporation for the Yacht Club. He is active in the Chesapeake Area Society of Healthcare Engineering (CASHE). Chris is a past president of The Engineers Club and has served has the Fire Ball Chairman benefiting the Garrett-Jacobs Mansion Endowment Fund for the last nine years. In those years over $590,000 has been raised for the Fund.

Ms. Judith Proffitt
Judith Proffitt, Trustee is the Program and Membership Coordinator for the Museums of the Johns Hopkins University (JHU): Homewood Museum and Evergreen Museum & Library. She is a public historian developing interpretation of Homewood, the University's National Historic Landmark. In 2002, Ms. Proffitt researched and curated the exhibition, "Building Homewood," which celebrated the 200th anniversary of that landmark's construction. In 2008, she co-curated the exhibition at JHU's Peabody Library, "Harmony to the Eyes: Charting Palladio from Rome to Baltimore." Ms. Proffitt has chaired several tours for the Maryland House and Garden Pilgrimage. As a member of the Board of the Garrett-Jacobs Mansion, she has produced an annual lecture series exploring the history of the Mansion. Previously, Ms. Proffitt served as the Executive Director of the Frederick Festival of the Arts. She assisted in the painting conservation studio of James Vallano. She was the Director and Curator of the Historical Society of Frederick County, Maryland where she produced award-winning exhibitions. A student of the architecture of Andrea Palladio, Ms. Proffitt serves on the board of the Center for Palladian Studies in America. She provided content for the exhibition, "Palladio and His Legacy: A Transatlantic Journey" at the Morgan Library in 2010. Ms. Proffitt was chosen the 2006 Sybil Bruel scholar of the Attingham Summer School, an intensive course on English country houses. She has a Bachelor of Fine Arts degree from the Maryland Institute of College of Art.

Mr. Bruce Votta
Bruce T. Votta is President and a founding partner of Spears/Votta & Associates, Inc. (SVA), Mechanical/Electrical/Plumbing (M/E/P) consulting engineers. Mr. Votta is a Life Member of the Engineering Society of Baltimore, Past President of ESB Associate Societies, American Society of Heating, Refrigeration and Air Conditioning Engineers (ASHRAE) and American Society of Plumbing Engineers (ASPE). He is a Past President of the Building Congress & Exchange (BC&E) of Baltimore and BC&E Foundation Past President. Bruce is presently on the Boards of the Community College of Baltimore County (CCBC) Foundation and Mercy High School. He received the Meritorious Service Award to the engineering profession from the Engineering Society of Baltimore. Bruce has Chairman of the ESB/GJMEF Fall fundraisers and golf outings. He was responsible for upgrading the Mansion's aging heating and cooling systems. Bruce is presently the President of the Garrett-Jacobs Mansion Endowment Fund (GJMEF). In his leisure time, he enjoys golf, tennis, and trips to the beach with his family. He was born and raised in Baltimore City. The SVA office is also in the City. Bruce resides in the "Hereford Zone" of northern Baltimore County.
Mr. Harold K. (Hal) Resnick, Ph.D.
Hal is a management consultant to small businesses and an occasional instructor of literature and popular culture courses at Johns Hopkins University. He is on the Board of Directors of the Baltimore City Chamber of Commerce and served a term as its President. His early career included employment by information technology companies in the defense and aerospace industries, beginning with support to the Apollo and Saturn programs and extending through the Y2K Millennium monitoring and implementation. While continuing to work as a consultant, Hal shifted his academic interests to the Humanities, furthered his education, and following his move to Baltimore in 2003, taught courses that included Baltimore figures Anne Tyler, David Simon, and John Waters as well as other American writers such as James Fenimore Cooper and Mark Twain. Hal joined the Engineers Club in 2001 in anticipation of a move to Baltimore and has served as its Secretary, Treasurer, and President as well as a member of the Centennial Committee that organized the celebration in 2005. Hal has a B.S. in mathematics, an M.A. in English, and a Ph.D. in American Studies.

Mr. John Carroll Weiss, III
John C. Weiss, III, Trustee has been an Executive-in-Residence for Innovation and Entrepreneurship and full-time Lecturer at the University of Baltimore since 1999. Among his many awards is the distinguished H. Mebane Turner Service Medallion Award in 2005, 2006, 2010, 2011, and 2012. He was the recipient of the University System of Maryland Board of Regents Award for Public Service in 2013. He has also served as President of the Merrick School's Faculty Senate for AY2009-10, 2010-11, 2011-12, 2012-13, and 2012-14. Prior to joining the University of Baltimore, Mr. Weiss' experience includes serving as the founding Executive Director of Baltimore City's then newly-formed Parking Authority and earlier as President in the turnaround of Chesapeake Biological Laboratories, Inc. (NASDAQ:CBLI).
Mr. Weiss is actively involved with many of Baltimore's nonprofits and educational institutions, and among others, serves as Chairman of the BioTechnical Institute of Maryland, past president and financial advisor to The Engineering Society of Baltimore, former chair of the audit and investment committees of St. Agnes Healthcare Foundation, Chairman Emeritus, and co-founder of the Greater Baltimore Technology Council. He is a board member of the University of Maryland Baltimore Foundation, the University System of Maryland Foundation, BCCC Foundation, the Baltimore Workforce Investment Board, and Beacon College in Leesburg, Florida.
Mr. Weiss received his B.S. in Business Administration from Towson University and his M.B.A. from Loyola University in Maryland. He is also a graduate of the Greater Baltimore Committee's Leadership program and Leadership of Maryland. He has earned graduate certificates from the American Institute of Banking and Harvard University.