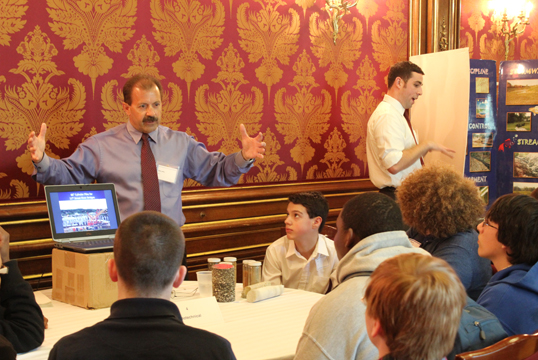 The Societies
The Associate Societies of the Club are made up of non-profit and not-for-profit professional, industrial, commercial and service organizations that, in the judgement of the Board of Directors, cooperate in the promotion of the purposes of the Club.
The Associate Society Council is the central meeting place for engineering, construction and related professional societies in Baltimore. The Associate Society Council approves prospective Associate Societies for presentation to the Board of Directors. If your organization wishes to join, contact the Secretary.
Engineers Week
National Engineers Week was founded in 1951 by The National Society of Professional Engineers and is celebrated annually at the time of George Washington's Birthday. Engineers Week is a time to recognize the contributions engineers have made to our way of life and to encourage students to pursue engineering careers to perpetuate advancements for future generations.
The Engineers Club and all the Associate Societies encourage everyone to come out and support these activities at The Garrett-Jacobs Mansion, the Baltimore Museum of Industry, and Morgan State University. For more information call 410.539.6914. For information on other challenges in the Maryland Engineering Challenges Series, visit the Baltimore Museum of Industry website here.